Field trips have long been a staple of educational experiences, offering students the opportunity to venture beyond the classroom and immerse themselves in real-world settings. These trips provide many benefits beyond traditional teaching methods, enriching students' learning experiences and broadening their horizons whilst imparting long lasting memories.
In this article, we discuss the various advantages of field trips and why they are essential for comprehensive education based on the responses to a survey conducted with international schools in Malaysia and Brunei.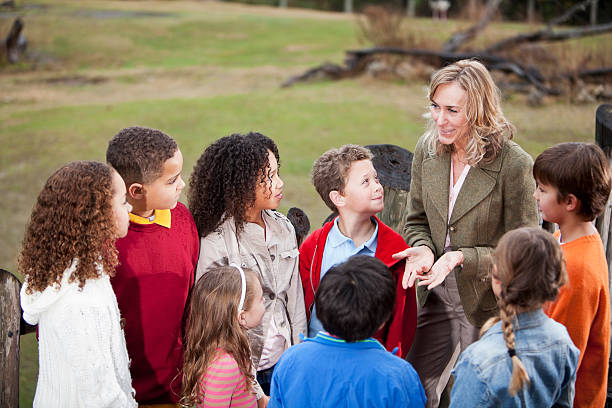 Credit Image: iStock
Enhances in-class Learning
Field trips serve as a powerful tool for deepening students' understanding of classroom knowledge. By observing firsthand how scientific principles, historical events, or artistic concepts manifest in the real world, students are able to strengthen their understanding and foster critical thinking skills.
Field trips provide a link between theoretical learning and practical application, allowing students to make meaningful connections and gain a comprehensive understanding of the subject matter. Whether it's observing chemical reactions in a science laboratory or exploring historical artefacts in a museum, these experiential learning experiences enhance students' grasp of the curriculum and encourage them to actively engage with the material.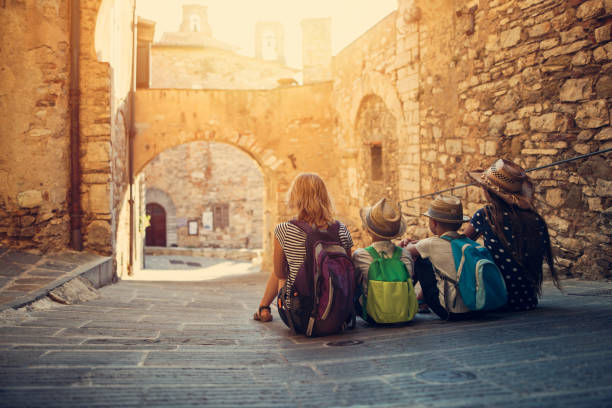 Credit image: iStock
Cultural Enrichment
Field trips offer students the opportunity to experience and appreciate diverse cultures, communities, and ways of life. Visits to museums, historical sites, cultural landmarks, or neighbourhoods different from their own can foster empathy, tolerance, and a broader understanding of the world's diversity. Students can participate in different traditions, customs, and perspectives, broadening their horizons and challenging their preconceived notions. These encounters with cultural diversity promote acceptance, respect, and an appreciation for the richness of human experiences.
Fun fact: International schools have the flexibility to plan field trips to different countries, offering students exposure to diverse cultures, while public schools in Malaysia primarily focus on local destinations within the country. While both types of schools offer enriching field trip experiences, international schools provide the added dimension of international exploration and cross-cultural learning.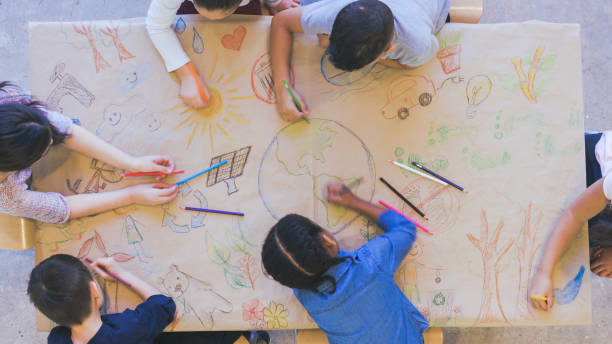 Credit image: iStock
Social and Emotional Development
Field trips offer opportunities for social and emotional growth as students engage in team building and collaboration. Students develop important social skills by navigating new environments together, solving problems collectively, and relying on each other's strengths. Interacting with peers in a non-classroom setting allows for the formation of new friendships, the building of trust, and the development of effective communication skills. Field trips also present challenges that require adaptability and resilience, encouraging students to step out of their comfort zones and build self-confidence.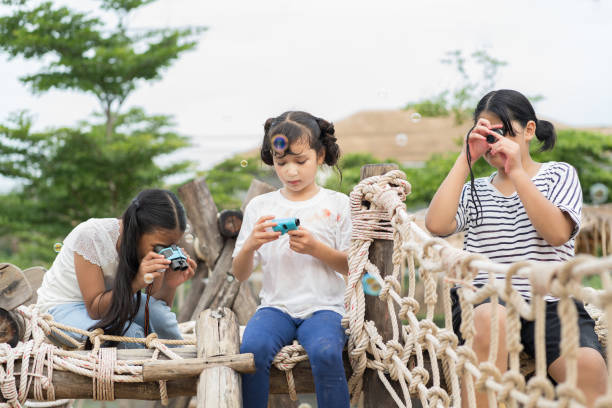 Credit image: iStock
Career Exploration
Field trips provide invaluable exposure to various professions and industries. Visits to workplaces, science centres, or vocational institutions allow students to witness professionals in action and gain insights into future careers. By experiencing different work environments, students can explore their interests, understand the practical applications of their studies, and make informed decisions about their educational and career paths. Field trips bridge the gap between education and employment, inspiring students to pursue their passions and providing them with a clearer vision of their future goals.
Did you know that aviation pioneer, Amelia Earhart, found inspiration during a field trip to an airfield, where she had her first flight experience? This trip sparked her curiosity and motivated her to pursue a career in aviation. She became the first female aviator to fly solo across the Atlantic Ocean and played a significant role in advancing women's participation in aviation.
Filed Trips Hosted by International Schools
International schools in Malaysia typically schedule field trips throughout the academic year as part of their curriculum to enrich their students' learning experiences. The timing and frequency of these field trips may vary between schools, but they are often planned in connection with specific subjects or units of study or towards the end of the school term or semester.
The organised field trips are often to a wide range of destinations, both within Malaysia and internationally. Students may have the opportunity to visit local historical sites, cultural landmarks or states, science centres and museums, as well as travel abroad to experience different cultures, explore renowned landmarks, or participate in educational programs.
Here are some international schools in Malaysia that host field trips. Do check each school out to know where they are going for this upcoming summer holidays!
3. Maple Leaf Kingsley International School
7. Seri Botani International School
8. Stellar International School
9. Jerudong International School
10. The International School of Kuala Lumpur
11. Sri KDU Schools
12. Mahsa International School
13. Repton International School
14. Invictus International School
15. Acmar International & Private School
17. St. John's International School
18. Sayfol International School
Field trips offer invaluable benefits that extend beyond the confines of the classroom, allowing students to experience hands-on learning, cultural enrichment, social and emotional development, and career exploration. These trips foster a deeper understanding of academic subjects, broaden students' perspectives, and equip them with essential life skills.
Education Destination Malaysia would like to thank the following for responding to the survey on field trips.
• Frances Tan, Deputy Principal, Lodge International School
• Bekah Dawson, Director of School Advancement, Oasis International School
• Ellis Lee, CEO, Maple Leaf Kingsley International School
• Mark Lankester, CEO, Epsom College Malaysia
• Fai, Marketing Executive, Charterhouse Malaysia
• Evelyn Lee, Head of Marketing & Communication, Methodist Council of Education
• Joey Thum, Senior Admissions Executive, Seri Botani International School
• Samuel Kang, Diretor, Stellar International School
• Anne Dickinson, Head of Admissions and Marketing, Jerudong International School
• Nur Sakinah Diyanah binti Abduallh, Digital Lead & Advancement Manager, The International School of Kuala Lumpur
• Wong Sin Yi, Marketing & Admissions Manager, Sri KDU Schools, Kota Damansara
• Edwena Khor, Senior Manager, Business Development, MAHSA International School
• Rexanne Lew, Registrar, Repton International School
• Chua Pauline, Assitant manager, Marketing & Admissions, Invictus International School
• Rao, Sales & Marketing, Acmar International & Private School
• Gavin Hardie, Senior Services Manager, elc International School
• Sujitha Sureyakumaran, Digital Marketing & Communication Executive, St. John's International School
• Nanthinie Meganathen, Marcomm, Sayfol International School