The bustling urban area of Klang Valley in Malaysia is not only known for its modernity and cosmopolitan vibes but also for its abundance of family-friendly attractions. With diverse options ranging from wildlife encounters to exciting theme parks, there's no shortage of entertainment and educational experiences for families to enjoy.
Here are some of the must-visit places that cater to all age groups ensuring an unforgettable time for the entire family.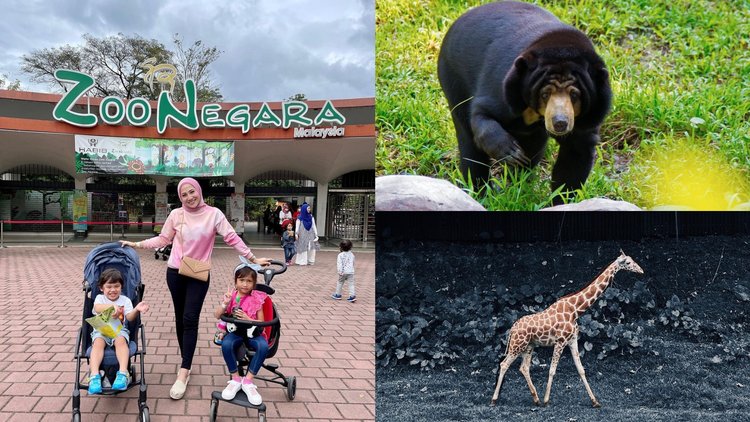 Credit image: Klook
1. Zoo Negara
Located in Ampang, it is a cornerstone of family-friendly entertainment in the Klang Valley. With over 5,000 animals representing a variety of species from around the world, this zoo offers a captivating educational experience for children and adults alike. From the majestic tigers to the playful orangutans, visitors can learn about and appreciate the beauty of nature's diversity. The zoo also emphasises conservation efforts, making it an ideal destination for imparting valuable lessons about wildlife preservation.

Credit image: Klook
2. Farm in The City, Seri Kembangan
For a unique experience that bridges the gap between urban living and rural charm, look no further than Farm in The City. This interactive petting zoo in Seri Kembangan provides a hands-on opportunity for children and teens to engage with various farm animals. Visitors can feed, touch and learn about animals such as rabbits, guinea pigs and even exotic birds. The park's focus on creating a close-to-nature encounter within the city makes it an excellent choice for families seeking a balance between entertainment and education.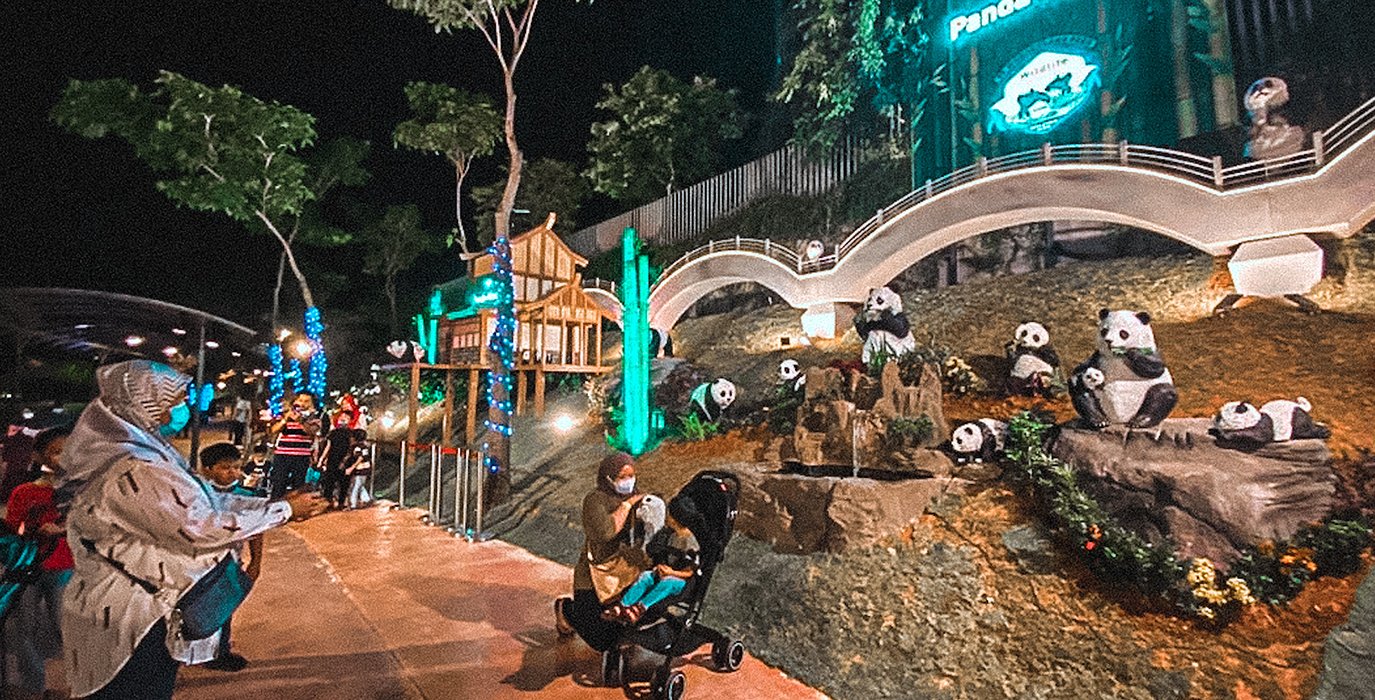 Credit image: 99 Wonderland Park
3. 99 Wonderland Park
Nestled in Batu Caves, the 99 Wonderland Park stands as a captivating destination for families seeking a world of excitement and joy. With a plethora of attractions that cater to various interests and ages, such as the theme areas, animals, colourful water fountains and decorations and a cruise ride, 99 Wonderland Park promises an exhilarating adventure for the whole family.

Credit image: Kidzania, Kuala Lumpur
4. KidZania Curve
KidZania Curve provides a one-of-a-kind edutainment experience that allows children and teens to role-play various real-world professions in a simulated city environment. Located in Mutiara Damansara, this indoor theme park encourages children to explore their interests and aspirations in a safe and engaging setting. Young people can learn about different careers, such as becoming doctors and firefighters, while having a blast.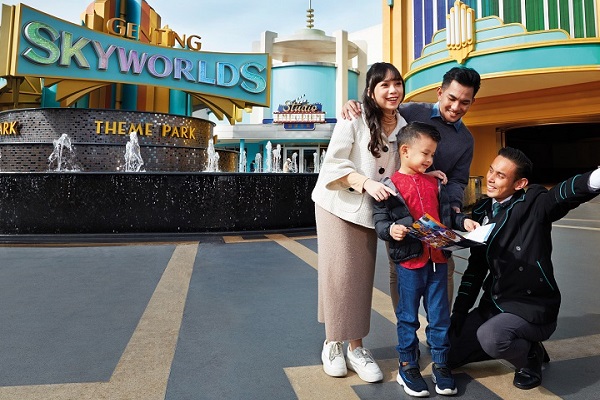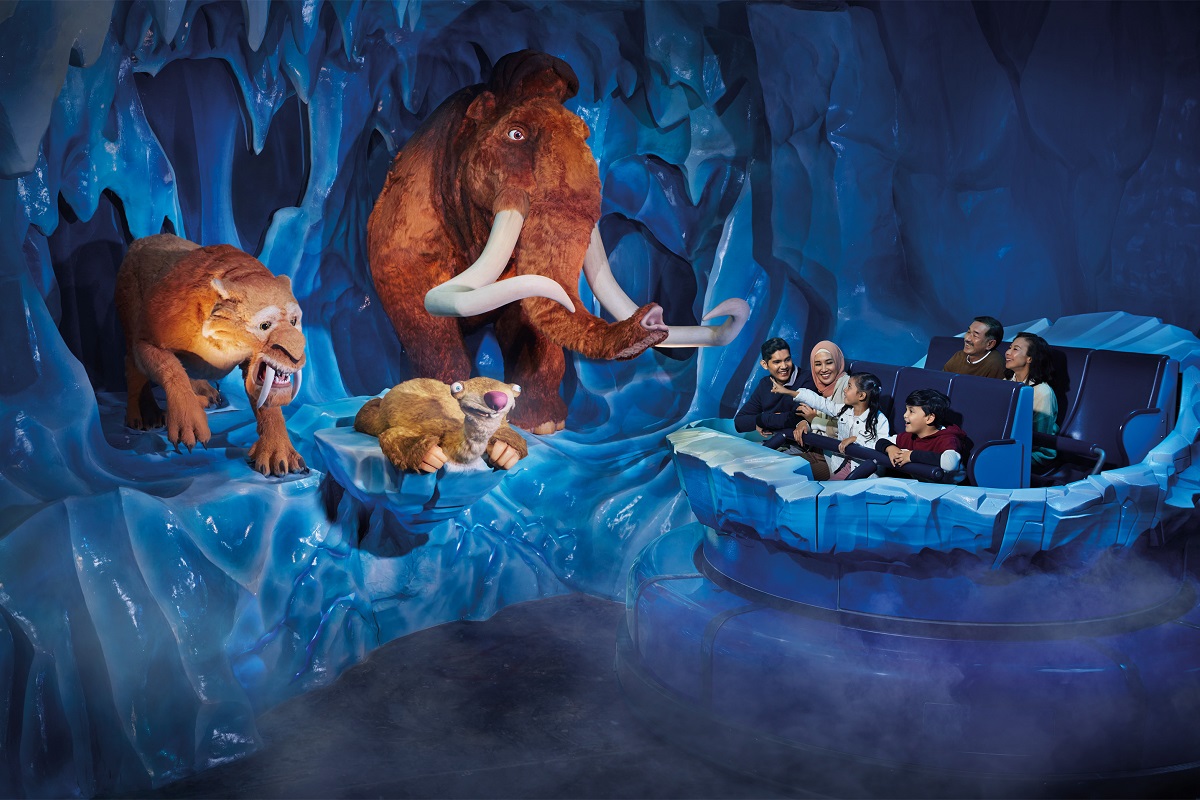 Credit image: Genting Skyworlds
5. Genting SkyWorlds
Amidst the rolling highlands of the Klang Valley, one finds the highly anticipated Genting SkyWorlds, inviting families to embark on an enchanting journey through a realm of fantasy and adventure. This theme park promises an unparalleled experience that caters to the imaginations of both young and old, making it a destination that's not to be missed. Every corner of the park has been meticulously designed to transport visitors into different realms, be it the mystical lands of legends or the futuristic landscapes of science fiction.

Credit image: Klook & Zafigo
6. Ice Skating
Ice skating rinks within the Klang Valley provide a much-needed escape from the tropical climate, offering everyone the chance to embrace the chill and experience the joy of gliding across the ice. Whether you are an experienced skater or a beginner stepping onto the ice for the first time, you will discover that ice skating caters to all skill levels making it a fantastic activity for families of all ages. Sunway Pyramid Ice and IOI City Mall Ice Skating Rink are popular choices, offering a fun-filled escape from the Malaysian heat. Don't forget to wear appropriate clothing and follow the safety guidelines provided before skating!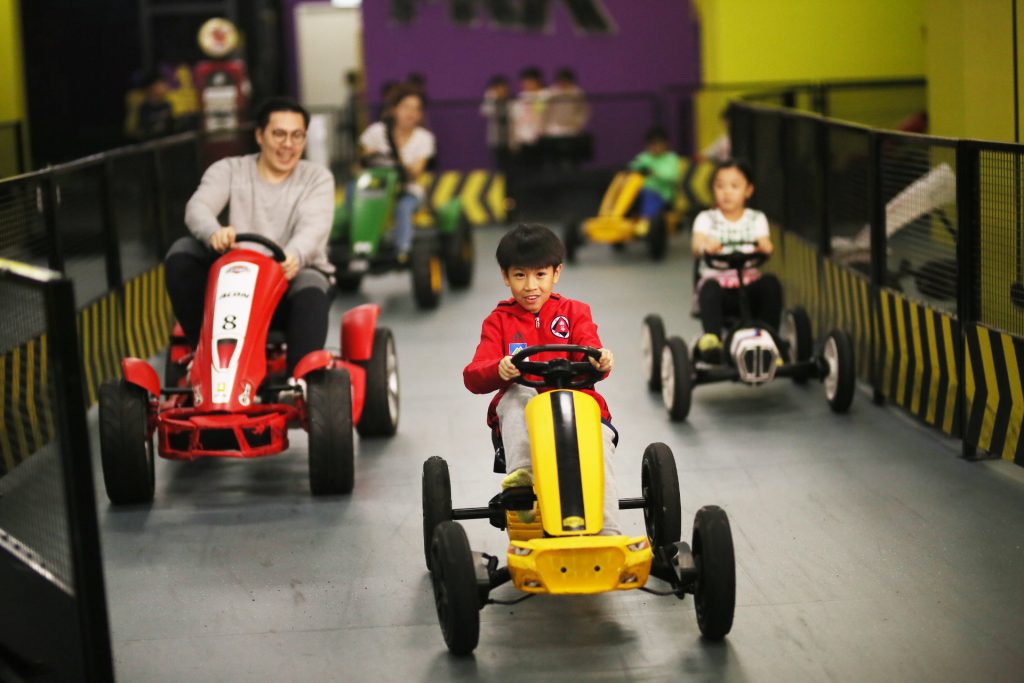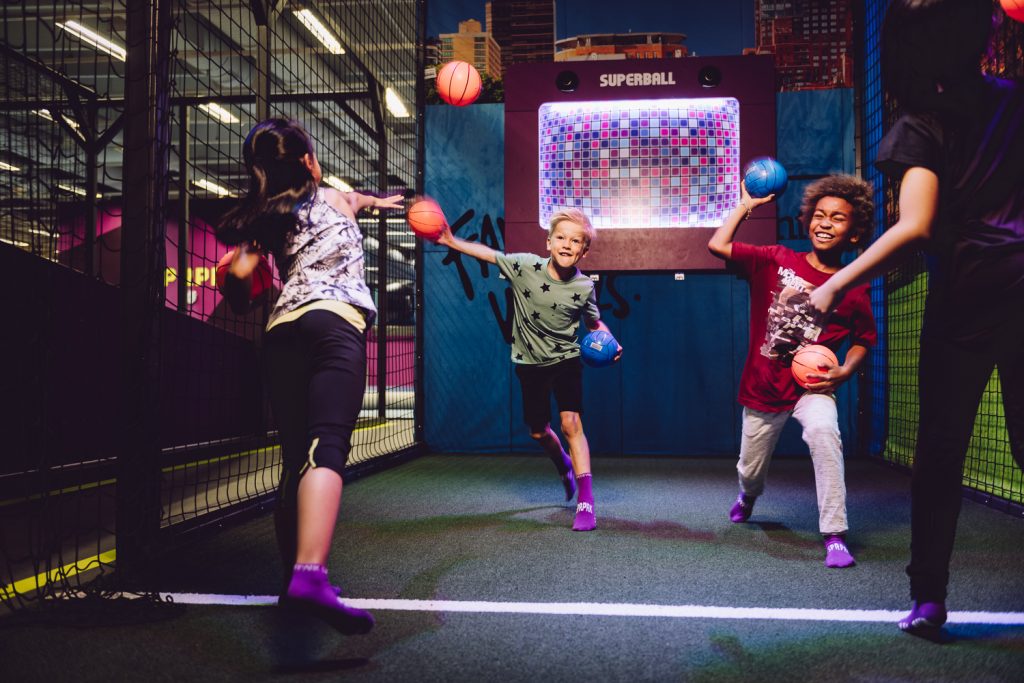 Credit image: SuperPark Malaysia
7. SuperPark Malaysia
Located in Avenue K Shopping Mall, this is an indoor activity park that caters to a wide range of interests and ages. From trampolining to zip-lining and baseball, the park offers a multitude of activities that promote physical activity and creativity. It is an ideal destination for families seeking an active and enjoyable day out.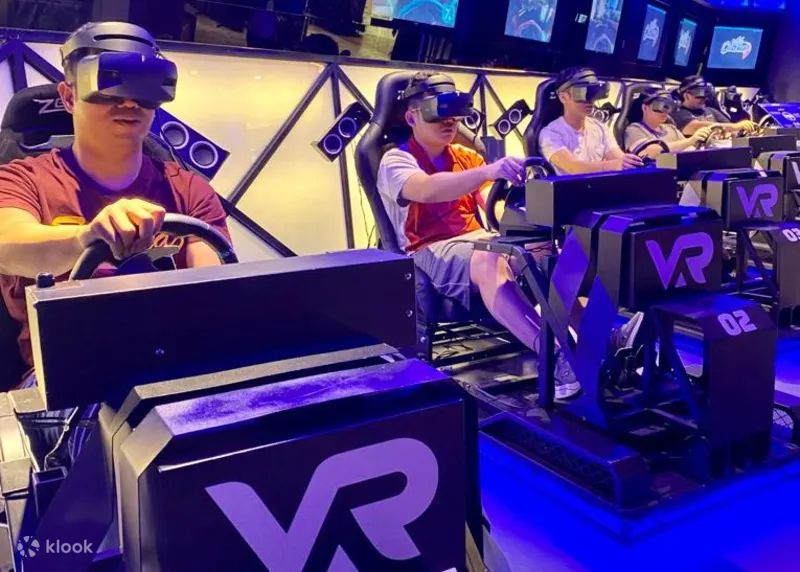 Credit image: Klook
8. VAR LIVE, MyTOWN
Nestled within the vibrant MyTOWN Shopping Centre, VAR LIVE presents an exciting opportunity for families to step into a realm where reality and imagination are integrated through the magic of virtual reality (VR). With VR headsets and controllers in hand, families have the chance to interact with digital landscapes, engage in thrilling games and explore scenarios that were once confined to the realm of science fiction.

Credit Image: Good Times DIY
9. Good Times DIY
Located in various hubs in the Klang Valley, GoodTimes offers various activities such as pottery, baking and tufting for children and adults alike. This studio offers a unique and hands-on experience that allows families to unleash their inner artists, shaping clay, mixing ingredients and tufting yarn together into personalised masterpieces while crafting cherished memories.

Credit image: FlowRider
10. FlowRider, One Utama
Surf's up at FlowRider, located in One Utama Shopping Centre. This simulated surfing experience is perfect for families seeking a thrilling water-based adventure. Whether you are a beginner or an experienced surfer, FlowRider offers an exhilarating challenge that promises plenty of laughter and splashes.

Credit image: Visit Selangor
11. Kuala Lumpur (KL) Tower
For a panoramic view of the Klang Valley, head to the iconic KL Tower. The observation deck provides a breathtaking view of the city's skyline, offering an opportunity for families to learn about Kuala Lumpur's history and geography. The tower also houses educational attractions such as the Sky Box – a glass-bottomed viewing platform that offers a unique perspective on the city below.
The Klang Valley provides an abundance of opportunities for families with children and teens to embark on unforgettable adventures. Whether it's exploring nature, unleashing creativity, diving into educational experiences, or indulging in virtual reality, this city offers a diverse range of activities to suit every interest. So, pack your bags, gather the family, and get ready to create lasting memories in the Klang Valley.