Kuala Lumpur and Selangor offer a plethora of exciting activities and attractions for families with young children and teens. From thrilling adventures to educational experiences, there's something to suit every interest and age group. In this article, we explore various things to do in Kuala Lumpur and Selangor that will keep children, teens and even parents engaged, entertained and enthralled. Get ready to embark on unforgettable adventures in the following places!
Immerse in the wonders of nature
Credit image: Kuala Lumpur Bird Park's website


1. Kuala Lumpur Bird Park
Step into the captivating world of birds at the Kuala Lumpur Bird Park, the largest walk-in free-flight aviary in the world. The park is home to a wide variety of colourful bird species, allowing visitors to observe them up close and even feed them.
The park offers a unique experience where visitors can freely walk among various species of birds in a natural rainforest habitat. Photography enthusiasts will find Kuala Lumpur Bird Park a paradise for capturing stunning shots of colourful birds in their natural surroundings. For families visiting the park, there is a dedicated children's playground area where young visitors can engage in outdoor activities, make use of exercise equipment or simply just sit and relax.

Credit Image: Aquaria KLCC's website
2. Aquaria KLCC
Aquaria KLCC is an impressive aquarium showcasing diverse marine life, located beneath the Kuala Lumpur Convention Centre. Its diverse range of marine life exhibits, including mesmerizing sharks, stingrays, and vibrant tropical fish, is just the place for an unforgettable experience.
Children, teens and parents can explore underwater tunnels, observe various marine species, including sharks and rays, and participate in educational programs. It's a great opportunity to appreciate the wonders of the ocean and foster an understanding of marine conservation.

Credit Image: Travel with My Lens and GoKelah
3. FRIM Canopy Walk
The Forest Research Institute Malaysia (FRIM) offers an exciting canopy walk experience, allowing visitors to explore the lush rainforest from elevated walkways suspended amidst the treetops. Built between 18m to 50m from the ground, the canopy walk offers you a breathtaking view that is hidden from ground levels.
Children, teens or parents can embark on an adventure high above the ground, walking amidst the foliage and soaking in the beauty of the surrounding nature. The canopy walk provides a unique perspective and educational insights into the rainforest ecosystem.
Unleash Creativity and Imagination

Credit Image: National Art Gallery Kuala Lumpur's Facebook
1. National Art Gallery
The National Art Gallery, also known as Galeri Seni Negara, located in Kuala Lumpur, is a cultural institution that showcases Malaysia's rich artistic heritage. With its diverse collection, rotating exhibitions, and educational programs, it offers a fantastic opportunity for children, teens, and even families to immerse themselves in the world of art.
The gallery provides an inspiring environment where visitors can explore various art forms, learn about different artistic styles, and gain a deeper appreciation for visual arts. The interactive guided tours, workshops, and outreach programs cater to young audiences, fostering creativity, cultural understanding, and critical thinking. The National Art Gallery provides an enriching and enjoyable experience for visitors of all ages. Do visit their website from time to time to know which artist has their works up as their exhibitions change from time to time.

Credit Image: Petrosains's website
2. KLCC Park and Petrosains
KLCC Park, situated at the foot of the iconic Petronas Twin Towers, offers a green oasis in the heart of the city. Adjacent to the park, Petrosains located on the fourth floor of Suria KLCC is a science discovery centre that provides interactive exhibits and educational experiences for young minds. The museum explores the history and significance of Malaysia's oil and gas industry while delving into space exploration and astronomy.
Families can spend quality time in the beautifully landscaped KLCC Park, enjoying playgrounds, wading pools, and a symphony fountain show. Inside Petrosains, children and teens can engage in interactive exhibits, learn about scientific concepts, and participate in educational workshops.

Credit Image: Hush The Theatre's Facebook
4. Join a class
During school holidays, children and teens have the chance to broaden their horizons and explore their passions through classes outside of school. Engaging in sports, art, music, languages, STEM, performing arts, and cooking inculcate valuable skills and promotes personal growth, self-confidence, and social interaction.
In Kuala Lumpur and Selangor, there are numerous classes offered by various institutions, including sports clubs, art centres, music schools, language centres, STEM centres, performing arts schools, and community organizations. Parents can explore local resources, community centres, specialized academies, and online platforms to find suitable classes that align with their child's interests.
Here are some classes to check out and some are currently offering a promotion when you sign up.
• Coding
• Robotics
• Culinary
• Music
Thrilling Entertainment

Image credit: Berjaya Times Square Theme Park's website
1. Berjaya Times Square Theme Park
Nestled within a massive shopping complex, Berjaya Times Square Theme Park is an indoor theme park called Cosmo's World, offering a world of excitement and entertainment for visitors of all ages. The theme park covers an area of over 380,000 square feet and features a range of thrilling rides, games, and attractions.
From roller coasters and spinning rides to carousels and bumper cars, there's an abundance of fun-filled activities for children and teens (and parents too!) to enjoy.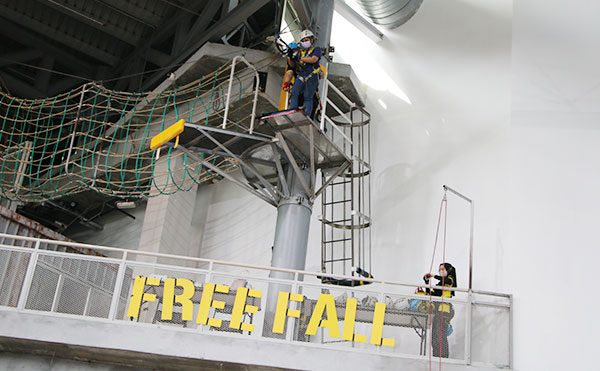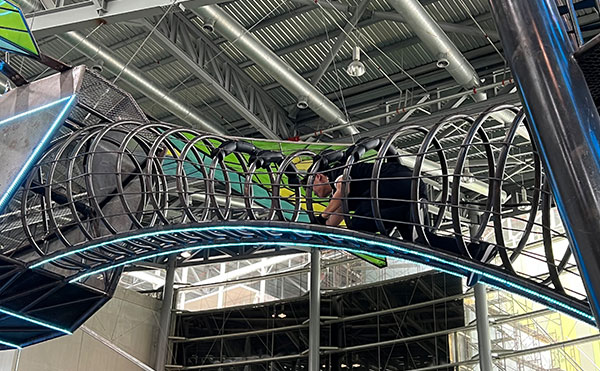 Credit Image: District 21's website
2. District 21
District 21 is an indoor adventure park located in IOI City Mall, Putrajaya, Malaysia. It is a one-of-a-kind attraction that combines fitness, adventure, and entertainment to offer a thrilling experience for visitors of all ages, particularly children and teens. The park spans over 70,000 square feet and features a variety of adrenaline-pumping activities and challenging obstacle courses.
Children and teens can conquer high ropes courses, test their agility, and navigate through exciting obstacles. From wall climbing to trampolines and a thrilling ninja warrior course, District 21 offers an adrenaline-fueled escapade.

Credit Image: Sunway Lagoon's website
3. Sunway Lagoon
Sunway Lagoon is a premier theme park located in Bandar Sunway, Selangor, Malaysia. It is one of the largest theme parks in the country, covering an area of over 88 acres. With its diverse range of attractions and thrilling rides, Sunway Lagoon offers an unforgettable experience for visitors of all ages, making it a popular destination for families, children and teens.
Sunway Lagoon is a sprawling theme park that offers a perfect blend of adrenaline-pumping rides, water-based attractions, wildlife encounters, and adventure zones. Children and teens can unleash their thrill-seeking side with heart-pounding roller coasters, brave the twists and turns of water slides, enjoy interactive animal encounters, and cool off in the expansive water park.


Credit Image: Jump Street Asia's website
4. Jump Street Trampoline Park
Jump Street is a trampoline park with multiple locations in Kuala Lumpur and Selangor. It features interconnected trampolines, foam pits, and various trampoline-based activities.
Children and teens can bounce, flip, and jump to their heart's content in a safe and monitored environment. Jump Street offers different areas for different age groups, including sections dedicated to younger children.
Visit klook.com to obtain a special price for these activities.
Kuala Lumpur and Selangor provide an abundance of opportunities for families with children and teens to embark on unforgettable adventures. Whether it's exploring nature, unleashing creativity, diving into educational experiences, or indulging in shopping and entertainment, these places offer a diverse range of activities to suit every interest. So, pack your bags, gather the family, and get ready to create lasting memories at these places in Kuala Lumpur and Selangor!